Meadow Run | Ohiopyle State Park | Ohiopyle Co.
Trail Information | Ohiopyle State Park | Ohiopyle Co.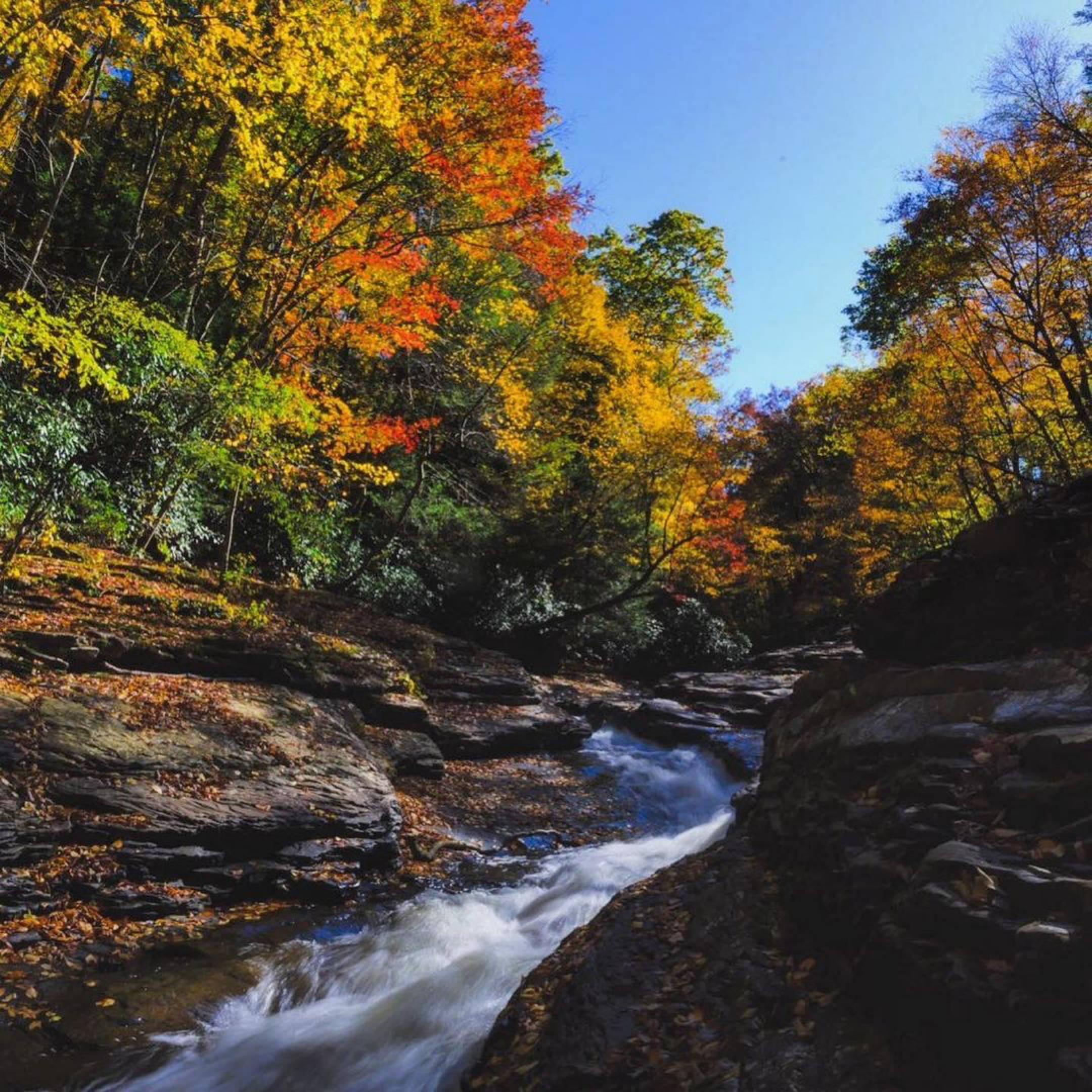 Looking for some summer fun? Take a ride down Ohiopyle's natural waterslides on Meadow Run! Whether you are looking for a scenic hike along waterfalls, a spot to setup a long exposure, or a stream to cast your fishing line, Meadow Run has everything you are looking for.
Meadow Run in Ohiopyle State Park
Carving its way through rock for thousands of years, nature sure has a knack for creating a unique masterpiece. As one of Ohiopyle State Park's most popular trails and waterfalls, Meadow Run offers a great spot year-round for a handful of activities just a few short feet from convenient parking.
During the spring and winter months, you may expect a raging river coursing through the rocks. At times, the water level is high enough for kayakers to take on an expert-level stretch of water. Trout season in the spring also attracts fishermen from all around.
The summertime brings warmer water temperatures, pleasant enough to cool off and enjoy a hot summer day under shade from the towering hemlocks along the bank. Swimmers should take warning as the natural waterslides may be a bit bumpy and cause some scrapes.
Autumn brings spectacular fall foliage which attracts crowds from all over the country. Setup your camera for a long exposure along the banks of Meadow Run for a breathtaking photograph. These scenes will keep calling you back.
Meadow Run also offers easy and moderate trails for hiking in Ohiopyle. Visit our detailed page for more trail information and directions.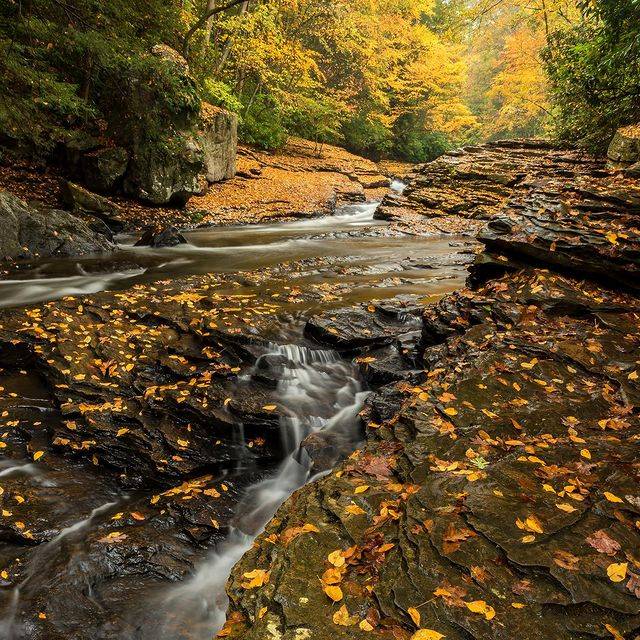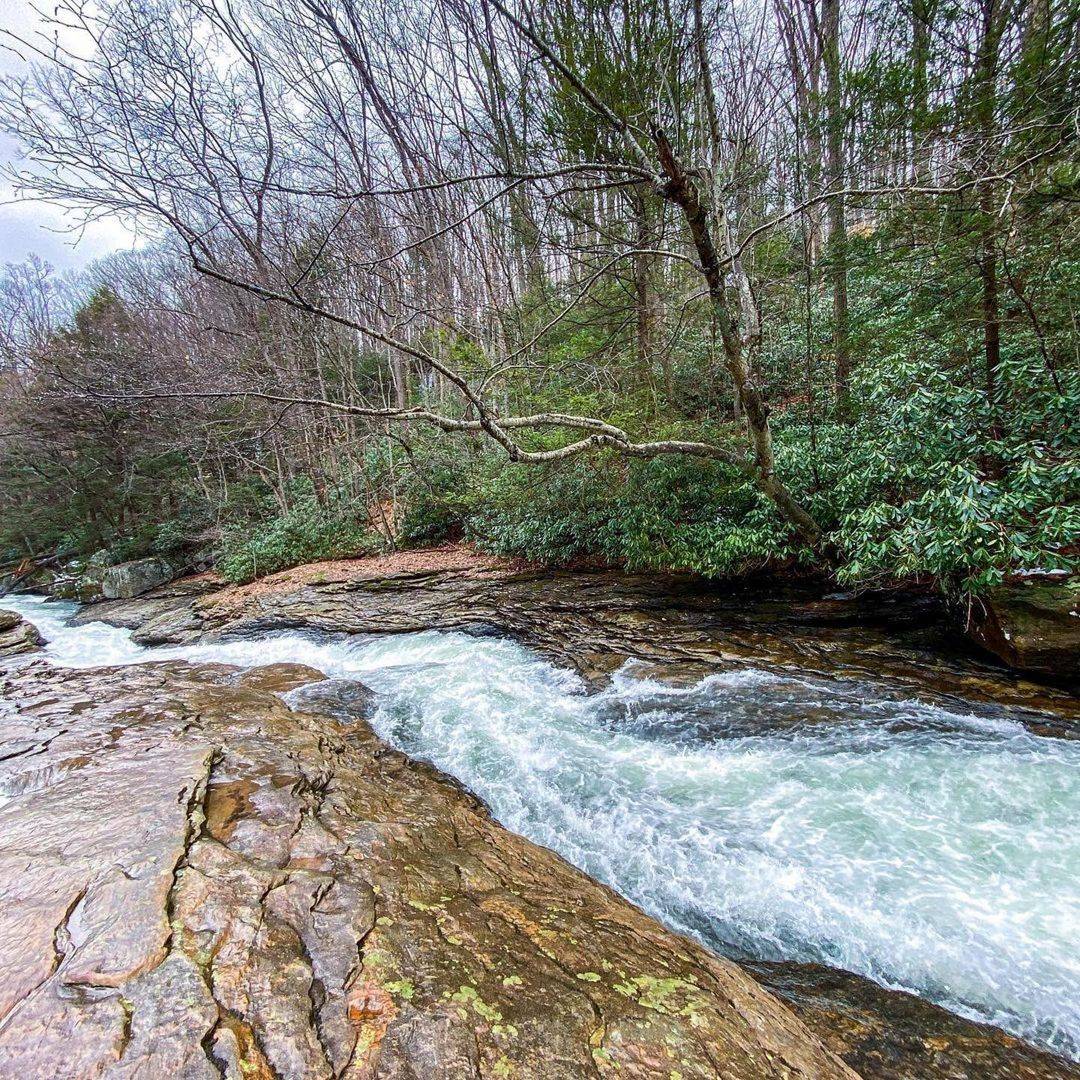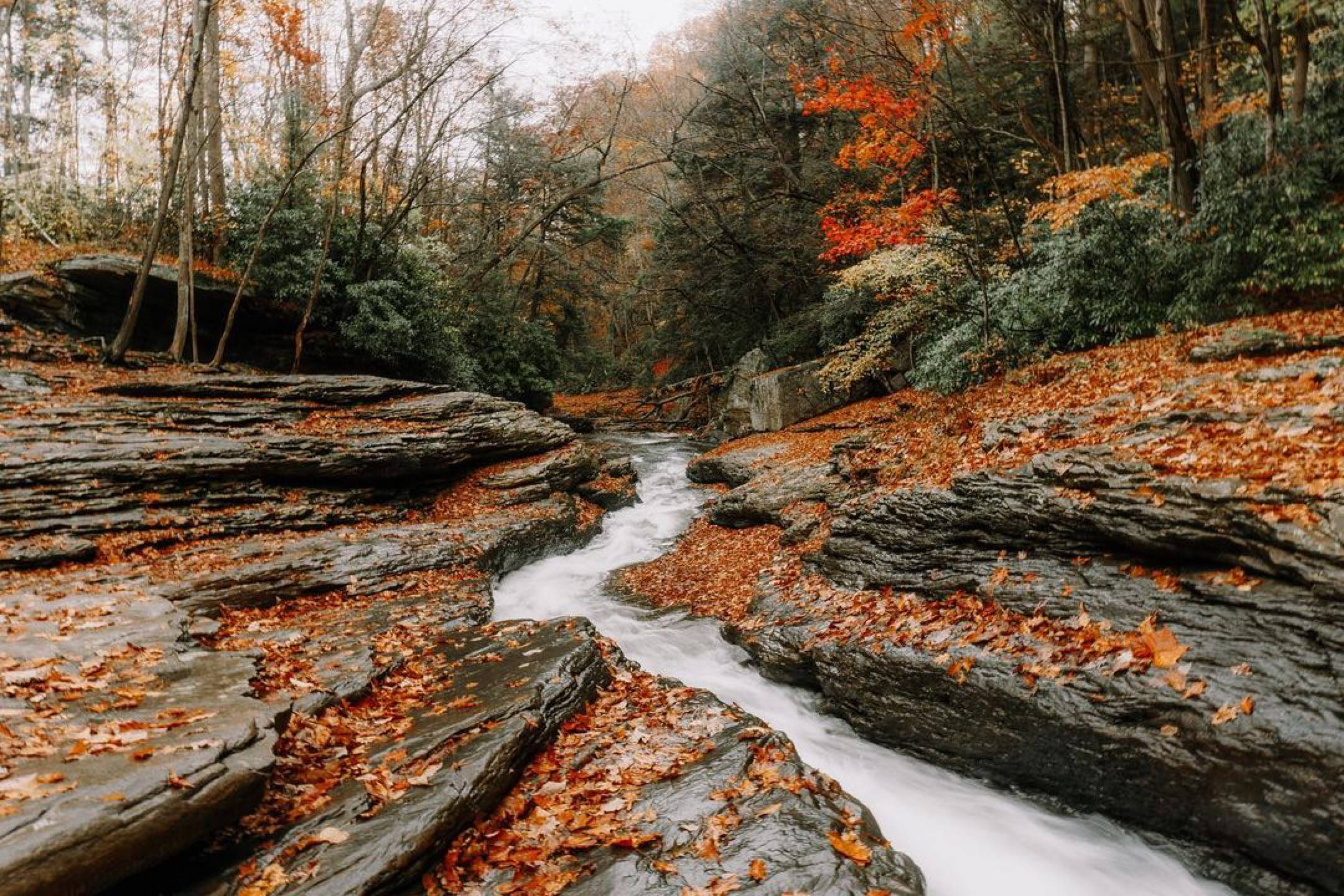 ---